Outdoor Semi-Private $200
Large private pen for 2-3 horses  only
Fresh clean water always available
High quality grass hay
Mineral Block
Central Location for constant monitoring of horses' well-being.
Very good choice for specific needs or senior horses.
Rail or board fencing
Outdoor Group $190/month
Large paddocks or pastures
Fresh clean water always available
High quality grass hay 
Mineral Block
Small Herd environment
Daily inspection of your horse
Each pen/paddock/pasture has it's own run in pole barn shelters and high quality board or electric fencing. No barbwire.
We offer custom boarding options to suit most needs.
Our boarders are able to use our heated tack room for storage of personal tack attached to our 50 X 60 indoor riding space during not so nice weather conditions.
Use of the 100x200 outdoor sand arena
Use of the 60' outdoor sand round pen
Use of the 320 acres of private trails
Use of the heated/air-conditioned bunkhouse along with the commercial kitchen, two washrooms with showers and main dining room.
Monthly Invoicing with signed contract
We provide Holds for vet or farrier no charge
Daily well-being inspections of your horse
Multiple horse special rated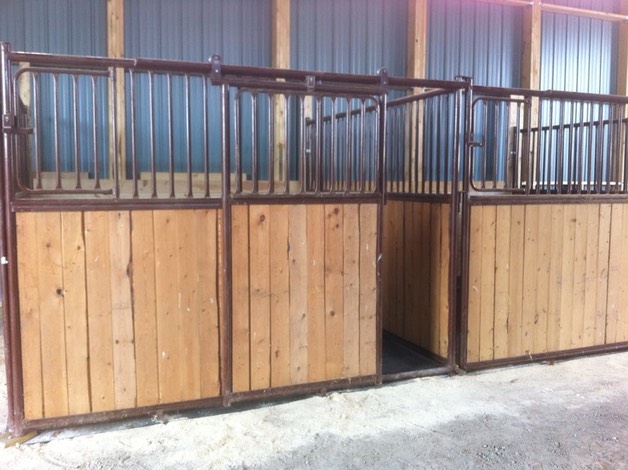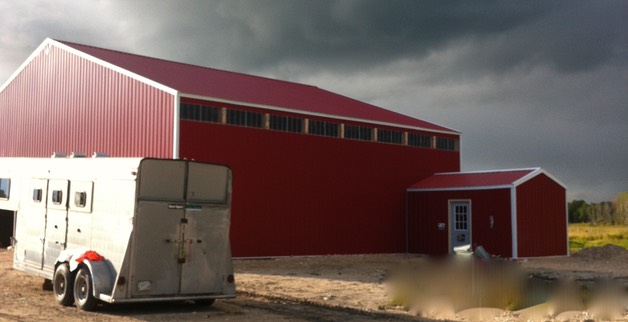 Boarding prices do not reflect the following which are available at additional fees to boarder:
Blanketing
Supplementing
Worming
Training and/or conditioning
Trailering / Transporting